A Green Pillow for Spring
Last fall I found a piece of embroidery at a thrift store which I repurposed into the prettiest throw pillow for my blue chair (see here for that post).  I love it, the pops of color and pheasants just make me smile, not to mention someone's painstaking hours they spent with needle popping up and down, embroidery thread making a colorful path in its wake. The only problem with it is, the colors with orange accents and brown pretty pheasants lend themselves to fall.  I have been scouring thrift stores ever since for another masterful piece of crewel or embroidery and haven't found anything that would be right.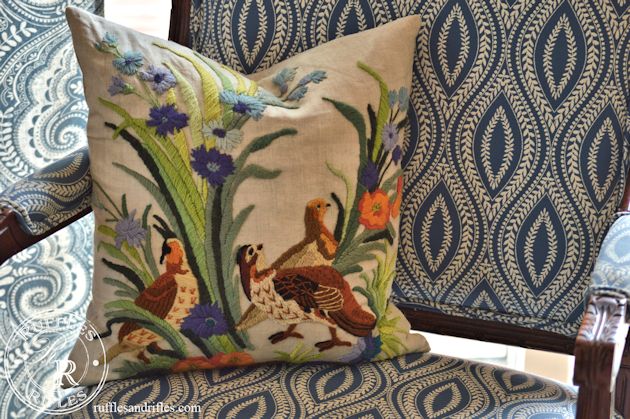 I have been thinking about pops of green though, in particular a cheerful mossy green in a soft velvet.  If you hadn't noticed, I kinda like velvet.  It has a vintage/antique likeness about it, and it's soft, which all the men in my house seem to think is necessary in a pillow.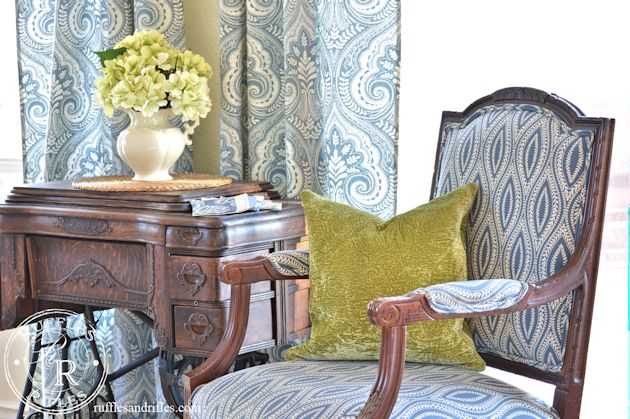 I almost bought some moss green velvet when I ordered the velvet for the newest tufted ottoman from fabric.com, but decided against it, until I knew exactly what the velvet was like.  Because, really not all velvets or velveteens are created equal, and I am a bit picky.
So I was at my favorite thrift store a couple weeks ago when I spied a moss green velvet king-sized pillow sham for only $2.  I snatched it right up!  It was perfect for my vision!
So, I have a thing for throw pillows.  And I love changing them up.  And when you add a slick zipper, and repurpose thrift store finds, a new pillow can easily come in under $5 every time, and that's including the cost of the zipper.
It was my intention to do an invisible zipper tutorial as I shared this, but my first zipper broke, because the velvet is quilted and so thick, making an invisible zipper not ideal.  I made another work, but I will share how I install invisible zippers another time.  They are my favorite.  They are so easy to put in, and they're virtually invisible,  if put in properly, they look like a seem with a little pull tab.
I am pleased with the cheerful pop of spring green, and the boys are pleased with the softness.  So I guess it's a win, win.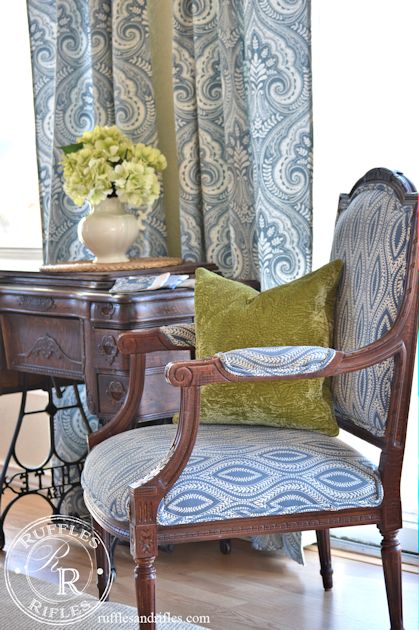 Thank you for stopping by!
Blessings,
Cheryl
Sharing with: