In review, 2018 was the most unconventional year of my life.  The first third was spent planning a four month long sabbatical, the next third consisted of a mobile lifestyle and embarking on the journey of a lifetime, and the last third was recognizing the paradigm shift that emerged as a result of the sabbatical and how to integrate that into a previously established lifestyle.  What I thought would happen was we would go on an elaborate journey, and then pick up where we left off.  What actually happened was a miracle and unprecedented change in my heart as I view and approach life.  And if I can be really honest, it still feels a little messy.  A bit like a gangly teenager trying to walking in overgrown legs and feet in boat-sized shoes.
The first of the year was set up and marked with grace, a foundation that the rest of the year would build upon.  I shared a story of healing.  It was the most popular post I've every shared in the history of the blog, and the most vulnerable.  When Grace Looked Like a High School Ski Team was raw and real but a story that recognized beautiful grace even in a really hard place.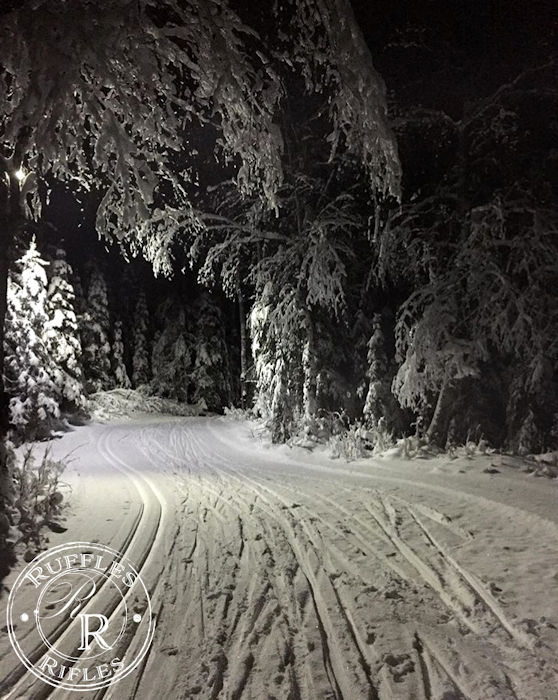 Then I began telling you a story, a story and wrestle of how I began this blog, and the tension of introversion and just being faithful with what's in our hands.  Your response to The Journey Part 1: What's In Your Hands was overwhelming.  When we get bogged down with trying to accomplish so much in life, it's almost a relief, that all we are really called to do, is to be faithful with what's in our hands.
And then I shared some of the things I recreated with my hands.  A Mini Play Kitchen I made for my daughter was one of the favorites (and still is used and loved daily) recreated from a lap tray, a pewter bowl, a candleholder and old knobs.  The felt food was icing on the cake.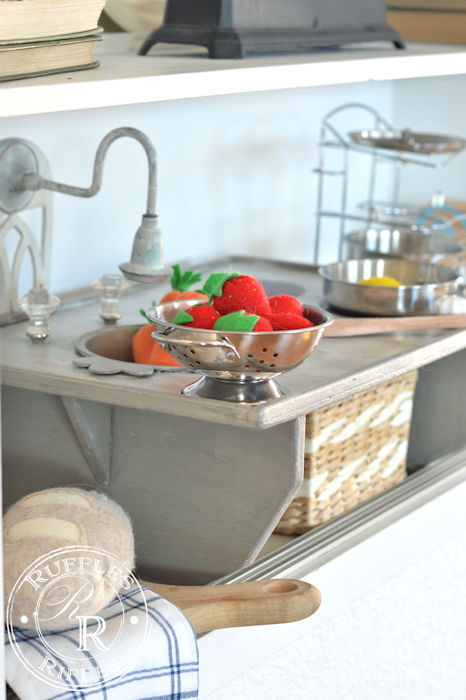 And I shared a Farmhouse Needlepoint Pillow that got rave reviews.  I loved it, but ultimately is belonged in a farmhouse, and that is where it happily resides today.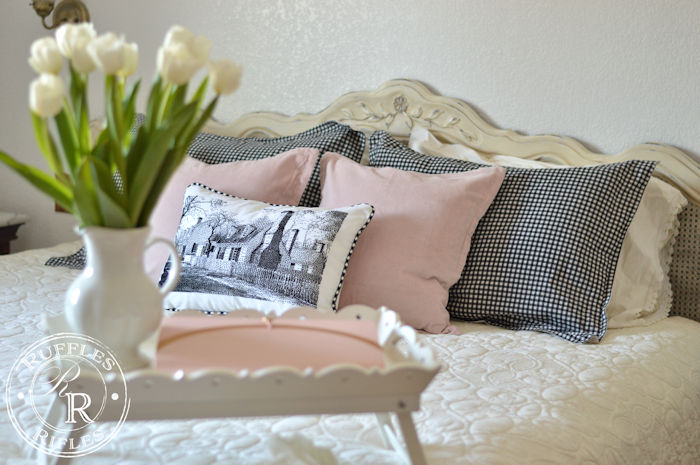 In April we left on our sabbatical journey.  While I thought creating was on hold, I was ignorant to the fact that recreation is in fact the process of recreating.  What I seek to do with discarded items God was did in me.  While the Sabbatical Stories are being written and hopefully soon shared, the journey was life-changing.  But who ever left on a long journey and came home the same?
Upon the return home, in the dream like state of jet-lag and remembering what side of the road to drive on, I also found myself in the unexpected place of a rather un-tidy transition, and technological problems that slowed me down.  I shared Transitions and a Secretary Desk and found out, that many of you were walking and through your own transitions, and found a bit of grace to balance on.
Walking into 2019, their is so much that follows us in.  The change of a number marks time and calendars, but life, goals and stories are not contained in such stringent boundaries.  Lessons from the journey continue to unfold…
Happy New Year, friends!  Thank you so much for following along,
Cheryl