Furniture Reveal: An Ottoman Slipcover
We are enjoying an early spring in Alaska, and in anticipation of the semi-warmth (it isn't here yet), there have been a few garage and moving sales the last couple of weekends.  I stopped by my sister-in-law's moving sale a couple weekends ago and found this cute little ottoman.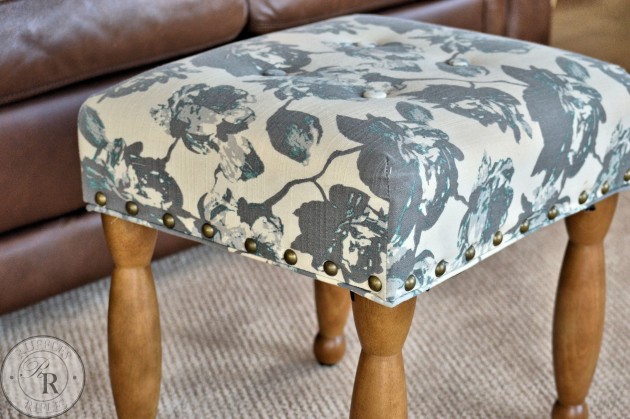 I have been looking for one to go downstairs in our family room.  While there is nothing wrong with the upholstery, it isn't me, and the colors aren't quite right for my house.  I decided rather than upholstering it which is a semi-permanent commitment, I would make a slip cover.  I used a laundered canvas drop cloth, that way it would be neutral and fit in an array of places.
I used this chair from The Curators Collection as inspiration, and decided to do lots of knife pleats:
Photo credit: The Curator's Collection
I tried the ottoman upstairs in the living room, but our sofa really needs something larger.  I do love how it can dub as a coffee table when you put a tray on it.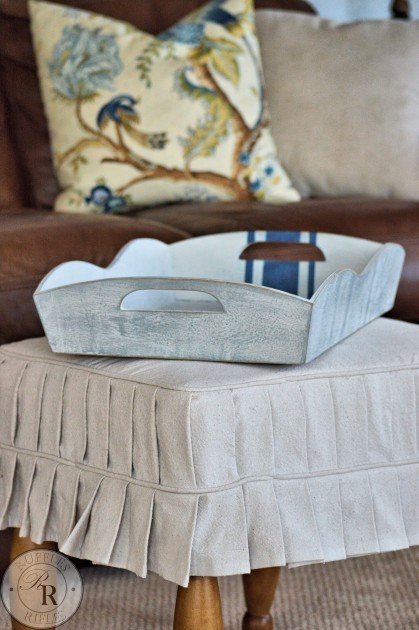 So I put it downstairs and am happy to be able to put my feet up when I sit on the settee.  I am very pleased with the end result.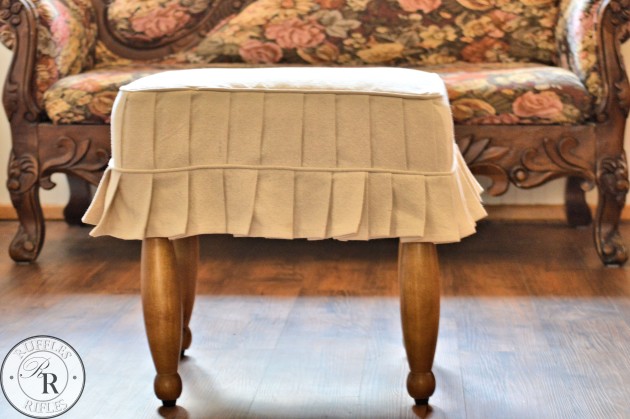 In the past, I have always veered away from slipcovers.  I think it's because the generic ones always look misfit and messy.  But when you make a custom slip cover, it's like tailoring a wedding dress.  It fits right and it looks becoming.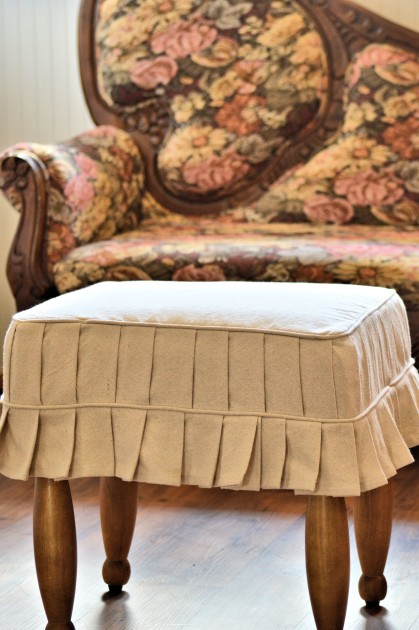 I plan on having a tutorial up on how to make a custom slip cover for an ottoman later this week.
Thanks for stopping by!