After the glimmer and the sparkle of the holidays have come and gone, January can be left feeling in an in-eloquent sense very blah.  The vast majority of home style blogs focus on reorganizing and decluttering in January.  I suppose for those living in the more southern states, you can put away Christmas, sparkle, and lights and still look forward to sun, and soon coming flowers.  However, where we live, in Alaska, January usually greets us with the coldest of days, and eternal nights.  January is dark, my friends.
In the last couple of years, I have sought to still keep the light, the sparkle and the white up in the dark, cold, extremely wintery month of January, and it's the perfect transitional, wintery decor.  I take down my Christmas decorations, but leave up everything that is white, or sparkly.  It usually takes me about a week to transition from Christmas.  I even leave up the trees.  I take down the Christmas ornaments, and leave them with nothing except white lights, and anything that alludes to snow.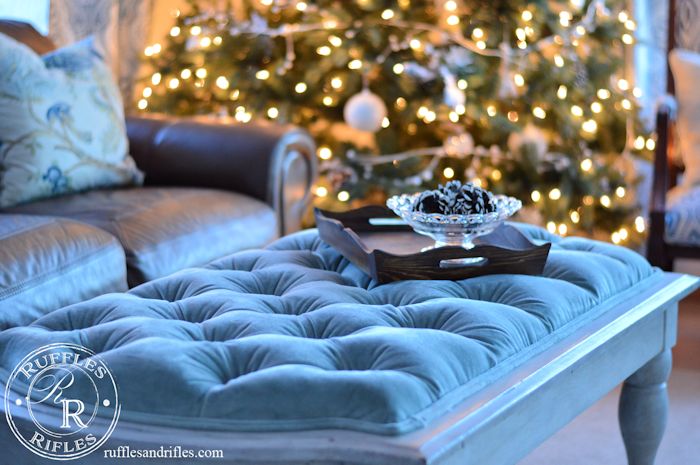 If you are in some of the wintery places, consider going to the Christmas clearance sections and picking up a small flocked tree for something bright and cheerful during January.  While our small entry-way flocked tree was purchased before Christmas last year, it was still only $30 from Walmart, and it invites the season in, rather than keeping it at arms length.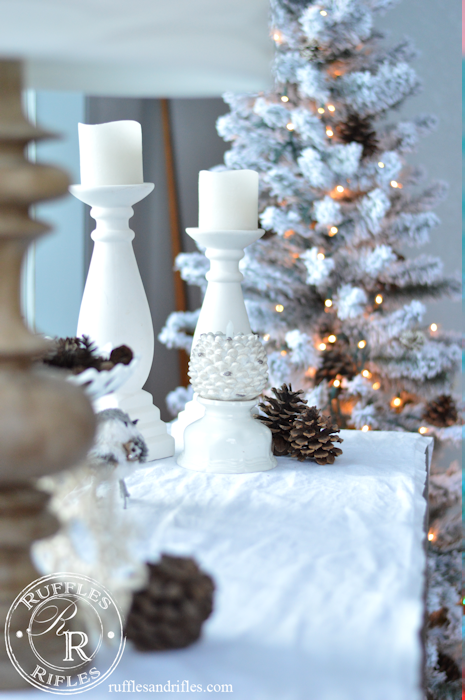 I keep the bottle brush trees adorning the built ins and the vintage train set.  After all, we still are in a winter wonderland.  But it all is much simpler, calm and white.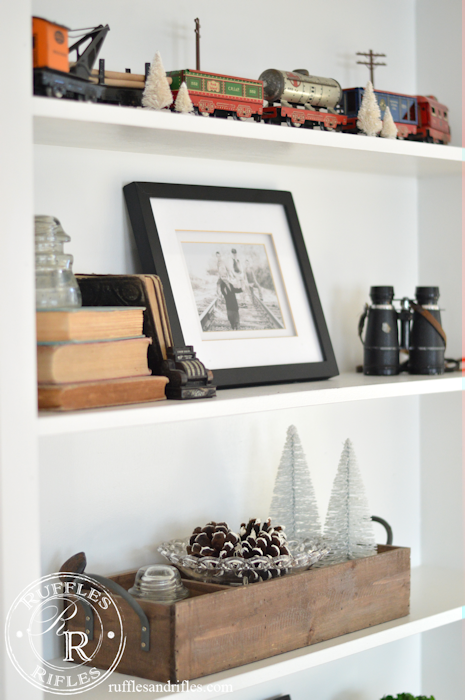 I hope this leaves you with some inspiration for the transitioning of décor!  See you back in the New Year!
Cheryl