Taking a Spontaneous Break
For those that know me, there is a word that I rarely embrace.  That word is spontaneous.  I like things in my life to be planned, prepared, predictable and thought about ahead of time.  Yes, I'm the one who starts packing for trips a week or two ahead of times, and researches purchases for weeks to years before diving in.
But last Thursday, I mentioned at dinner how much I missed camping this summer.  It's something we usually spend a lot of time doing in the summer.  The family time is always invaluable, and s'mores at home just don't taste the same as when you're camping.  So, with my comment, my husband suggested we take off the next morning and take three nights to camp.  I had to think about it for about 4 hours before I could say yes, I mean, that is spontaneous.
On the original timeline, this was going to be the week we were moving, but since that was taken care of 6 weeks ago, we were footloose and fancy free.  In anticipation of our move, last fall we sold our trailer.  So we borrowed the pop-up back from my in-laws that we had used for a solid 7 years before our family outgrew it, and two kids stayed with them while the rest of us shared sentimental memories in the old canvas pop-up camper.
The weather, although unpredictable in our favorite vacation spot in the harbor town of Seward, Alaska was impeccable this weekend.  I actually got a bit of a tan, which is nothing short of a miracle.
We only had to break out the rain gear a bit one evening.
We had an incredible time relaxing, hiking, making s'mores, the guys went fishing, and as always we enjoyed watching sea life from our perch on the camp chairs and walking along the docks.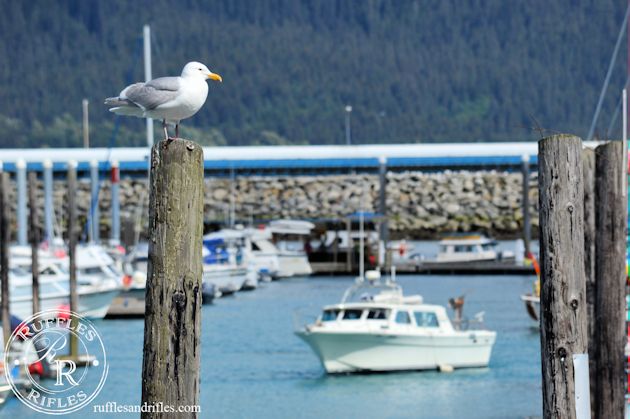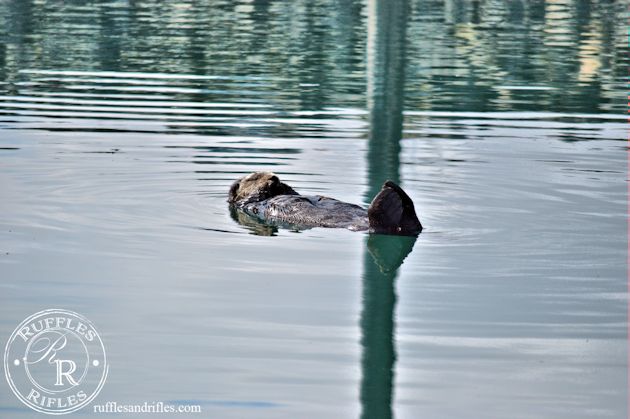 So since my camera is on the fritz, and we took such a spontaneous break from normal life, today, is just sharing a bit about Alaska, and camping under the midnight sun.  Yes, it's true, it never really gets dark right now, just dusky.  Which has it's advantages and disadvantages.  It's easy to forget bedtimes when the setting sun isn't a built in reminder, like the family who was next to us and loudly had a campfire and was up til 1:30am.
But over all, it was great, and I'm so glad I decided to be spontaneous, for about the second time in my life.
Until next time, many blessings,
Cheryl