Sometimes, the greatest prayers of faith start simple; earnest desperation.
Hannah's desperate plea for a child was chastised. She was even wrongly accused of being drunk. But in her own defense, she was "pouring out her soul to the LORD…praying out in great anguish and grief." Desperate, heartbroken, grief stricken, full of anguish, bathed in pain. Sometimes the tears and gut-wrenching sobs too deep for words become the prayer only the God who formed us can understand.
There was a moment of my husband and I praying together before bed, my tears became more potent than words were tangible, "God," the only intelligible thing to pray, "I don't know how you can do it, but we need you to."
Because sometimes the miracles we long for most are not for ourselves, but mountains moved on behalf of others.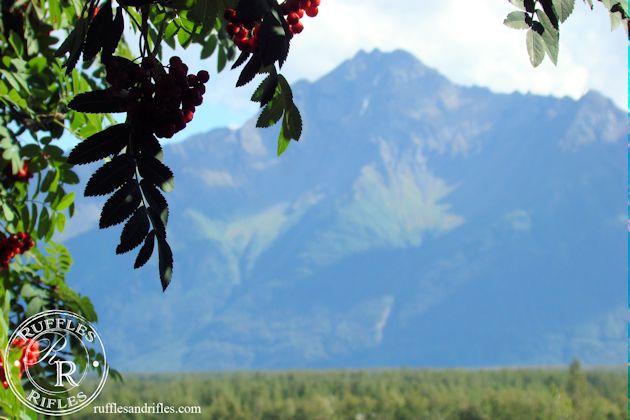 I saw a magnet on someone's fridge once; desperate Jews at the Wailing Wall – "We do not ask for miracles, we depend on them."
We need a miracle.
I get up from the bed and get a tissue to eliminate the streams of mascara-bled tears on my face. The one who's laid beside me these ten past years says a few simple words, "As you were praying, God reminded me of your dad's truck you prayed for…"
The miracle truck. My soul was embraced with remembrance, and a river of emotional impact from faithful God, and an answer to a crazy prayer.
I grew up a pastor's kid. Like most pastor's families, we didn't have a lot of excess.  Our vehicles were second-rate at best, and Dad often spent the better part of his only day-off, under the belly of a rusting vehicle, cardboard shielding him from snow below, there was no garage. So at one point, I don't know why, I decided to pray. "God, my family needs a brand new vehicle that doesn't need to be fixed every week. And it needs to be big enough to fit our whole family (that would be six of us) and it needs to be four-wheel-drive to get up that hill on snowy days." I don't remember how long I prayed. But I do remember that day, Mother's Day, 16 years ago, we came home to a message on our answering machine, to give our local car dealership a call. Peculiar, but not willing to be scammed into anything, my Dad deleted the message. A few minutes later, the phone rang.
What I remember next was my Dad, barely able to muster out intelligible words. "We have a new truck, completely paid for, we have to go pick it up." I remember him sitting on the rocker, stunned, undone, astonished, shocked, silent.
I was coming down the stairs, and my legs became weak, realizing this was the miraculous answer to that crazy prayer I had uttered. My God had met every specific request. A brand new 1999 Chevy Silverado.  I sat on the stairs and sobbed, and found out my sister had been praying for the same crazy miracle, never previously discussed.
Remember. Remember the white truck. Remember.
When the Israelites crossed the Jordan River, God commanded one from each of the twelve tribes to grab a rock from the middle of the upheld river. A simple token, captured in the midst of a vast miracle, to remember a fulfilment to a promise.
Remembrance is faith's food for tomorrow's miracles.
There was a certain woman from Ramathaim. Hannah was her name.  All she wanted to be was a mom.  But her desperation was so deep she was cast off as a drunken fool. She went home like she did year after year from worshipping at Shiloh. But something was different, for as her prayer "God I don't know how you can do it" rose up, "the LORD remembered her." (1 Samuel 1:19) The God of miracles remembered Hannah. A miracle is literally conceived inside of her. And Samuel is born, an infant in her arms for a moment, a priest and prophet to lead Israel far beyond. Because, sometimes the miracles we long for the most, really aren't for ourselves, but for hope beyond ourselves.
There are rocks we have gathered from the river.  Rocks with a story.  Rocks that speak of hope where the situation was hopeless. Rocks that speak of the faithfulness of God when all else is lost.
Last weekend we went camping. Right in front of our campsite, before you get to the bay, there was a huge rock pile.  My boys couldn't stay off of it.  It got me thinking, what if our children were so well acquainted with remembering the miracles, that the piles grew to mountains in their life-time?  Could rocks being put in a pile one by one be evidence of a mountain moving?
"Miracles are not temporary interventions, but they are revelations of the nature of our God who makes covenant with His children." –Bill Johnson.  Our faith, its not dependent on our meager attempts of understanding, but surrendering to the nature of God, he will be all that he says he is to us.
The morning after the desperate cry on our bed, with eyes still swollen from a torrent of tears, I start a rock pile. I open up my computer; the strokes of keys become words evidencing miracles in my lifetime.  One, two, three, four…the list grows beyond counting.  And my heart is strengthened to believe for another miracle, hope anchored in the nature of God.
The rocks are evidence of countless miracles.
Rocks of remembrance. We remember His miraculous provision, His power, His personal care.
And He will remember us.
Blessings,
Cheryl
Sharing with: