Why the Farmhouse Revival? and New Farmhouse-Lantern Style Pendants in the Kitchen
Some renovations are saved for, planned and researched for months or years ahead of time, and then some take place because you have a spontaneous husband, which is the case with the new lights in the kitchen.  My husband and an electrician friend installed the updated recessed lights and some lantern pendants in the kitchen two days after Christmas.  Spontaneous for me, that is. I like to have at least 4 months to research, at the minimum 37 pins of what I like, and to have browsed through every store between here and Anchorage (which amounts to a whopping 3 in total).  But I found and purchased lantern pendants on sale at Lowes a few days before Christmas and the guys took down the waffle fluorescent light (as my eight-year-old so fondly named the existing light) and installed them in the kitchen.
My dream kitchen would have glazed French style cabinets and mini chandeliers over the island, but I felt that a frilly chandelier wouldn't compliment the bead-board, farmhouse style cabinets.  I thought the lanterns would flow with the Farmhouse/French-countryish look best.
The guys had all the new lights installed in six hours with the addition of dimmable switches!  What used to be the morning shock of an open-heaven-fluorescent-light no longer awakens me.  I am very pleased with the updated look.
Strangely enough, these farmhouse style pendants have got me to pondering.  Why the farmhouse revival/trend?  In both décor and lifestyle, farmhouse living, and the desire to find an old farmhouse seems to be all the rage.
When I was asked as a little girl what I wanted to be when I grew up, I remember often replying with an occupation that seemed closest to the thing that I loved.  Something that could take me back, before cars and phones, tvs, and all the modern technology that was known in the 1980s, so I often replied, "I want to live on a farm."  I basically wanted to live in the old days not the farm-girl of the Princess Bride, but Anne of Green Gables, oh yes.  That would be the dream.  I envisioned long dresses, an apron tied around my waist, maybe a peaceable goose (ha) following me as I unlatched the gate, and some puffed sleeves (I was in the 80s, after all).  But the thing that allured me to dream about a farm was not necessarily the animals.  Nor do I have a green thumb, over the years mine has turned pink (truly, I cannot grow things to save my life).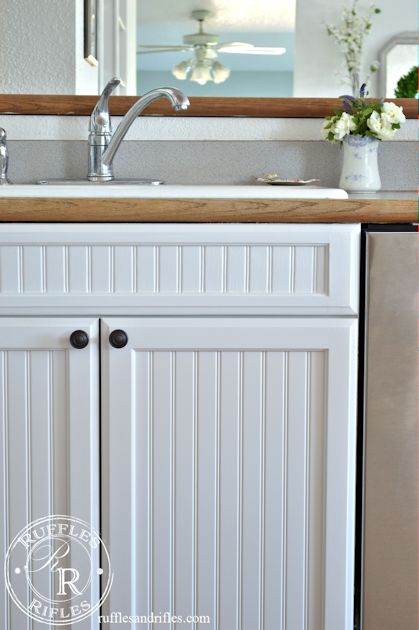 What allured me then I believe is the same thing that is alluring people now to a farmhouse revival.
There is no doubt Joanna Gaines has turned what was once a somewhat frumpy, obscure, old-fashioned style on its head.  Although the trend was catching on, from the beginning of Fixer Upper, all things farmhouse, shabby, re-purposed and re-used, industrial, ship-lap and white became on trend.  And while masses often follow a new trend, I believe this speaks of something deeper than shabby signs and old metal windmills hanging on the wall.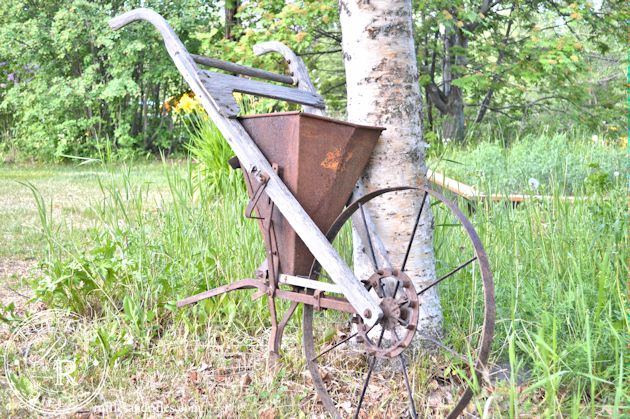 I believe people are desperate to experience what the farmhouse style, and Chip and Joanna have come to represent.  A slow-down escape from technology and the ragged rat-race so much of modern America has found themselves in.  Chip and Joanna who don't have a tv, and spend their "spare-time" which we know can't be a lot, with family and working with their hands, in the dirt, with their animals.  Have you read their book?  I recommend it.  I didn't want to at first just because I knew millions of Americans had it in their hands,( and I don't always like to do something just because everyone else does).  But, I really like them.  I love their story.  I love that it's real, with ups and downs.  Perhaps you might find it inspiring too.
Could it be that people are so drawn to Fixer-Upper because this married couple who genuinely adore each other, aren't just putting on a show, but say the key to their relationship is actually working and spending a lot of time together?  Could it be that the farmhouse style is being embraced because it's something that can look rough around the edges but is still inviting, clean, and casual?  Could it be that the farmhouse style is attractive because it encompasses both beginner and advanced DIYer skill levels and still looks good?  Could it be that the farmhouse style brings an element of a pure, organic way of life that people emotionally and physically are craving? Could it be that the farmhouse style represents a past that exudes hard work and relationships at the core of life?
I think the farmhouse style speaks of something deeper than white shiplap and lantern pendants.  I believe it speaks of a deep desire to recover a quality of life that once was.  And I believe it is possible, with some intention.  What do you think?  Do you find the farmhouse look inspiring?
I'll have more photos of the kitchen reveal with the new lights once we have more daylight.  January in Alaska scoffs at photographers.
As always, thank you so much for stopping by!
Cheryl
Disclosure: This post is not sponsored and I did not receive any compensation for my viewpoints.
Sharing with: