Welcome November.  It's so crazy to witness the impulsive passing of seasons.  It seems the older we get, the faster time whirs the earth around its orbit, and the more we try to grasp for the precious moments that become sweet memories.  I'm pretty sure the joy-filled memories of snow as a child evoke pleasanter feelings that a fresh frosting of white as an adult.  If only it weren't cold, and the roads weren't matted down to ice, winter would simply be a whimsical wonderland that songs dance along to.
Despite my own hesitation, winter came and wrapped its arms around us on October 21st this year. We became gilded in white.  Perhaps that is what inspired the vignette in the entryway earlier that week,  which combined a very unusual color palette for fall, white and gold.  But that's what "fall" and October and Thanksgiving most often looks like in Alaska. White.
I was thinking about my large empty entryway for about a week before it snowed.  We have an unusually spacious entryway (of which I have no complaints, by the way).  I eventually have plans to finish reupholstering a vintage settee I have half torn apart. But in the mean time, the 200 square feet of tile, vaulted ceilings and two-story windows leaves the space a bit sterile and echoey. Really,  the space is more like an entryway attached to a sunroom.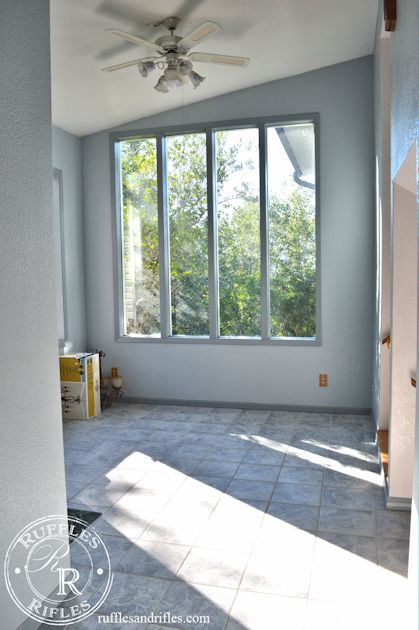 So I got to thinking about what I had. I have a vintage dresser on casters I bought this spring anticipating the chance to refinish it. However I ran out of time. The top is in really rough shape, and the front is aged, but not horrible to look at.  So I found an old Pottery Barn table runner I have stored away to cover the top, and the rest of the inspiration was birthed from the "leftovers" in the linen closet as well.
One day while my friend was visiting, we decided to play house. She is equally energized by creativity and her house is a creative dream.  We hauled the old dresser up from the laundry room and I pulled out all my miscellaneous seasonal décor and we started arranging and playing.  What I had the most of was gold and white.  It seemed an unusual color scheme for fall but once we stood back to observe, we had hit Alaskan fall on the head, snow and fall. Two days later snow did fall and the scene inside was a perfect reflection of the landscape outside.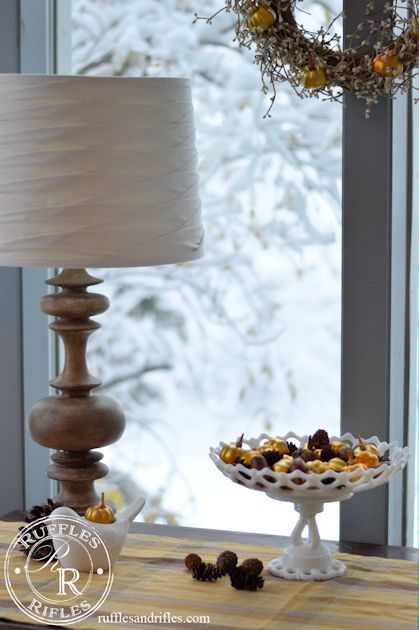 There were a couple golden leaves still grasping for fall and memories of a warmer season, but inevitably they were covered with a thick layer of snow.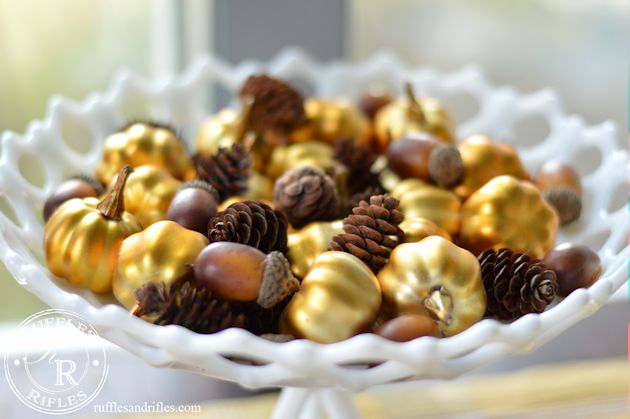 I find the temporary arrangement rather inviting. The space is not so foreboding and I am using things I already had in new creative arrangement. It's a win win. And, I'm already dreaming about what it will look like this Christmas….
Thanks for stopping by!
Cheryl