Pumpkin Scones and a New Camera Lens
The inevitable happened again this October.  I turned another year older.  And on that day that my age ticks up, I tend to celebrate with
a lot
of pumpkin.  I wanted to start my day off right and had a sweet little breakfast with my sister so I made us
Pumpkin Scones with Berry Butter
.  I originally got the recipe from Taste of Home years ago when I had a subscription to the magazine.  Follow the link
here
 for the original recipe I use year after year. They are amazing, especially with the accompaniment with the berry butter (as if scones needed more butter! Ha.)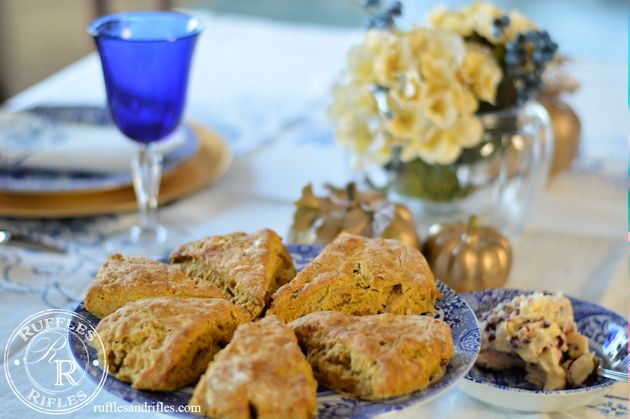 So I set the table all pretty and pulled out the new camera 50mm prime lens my that my hubby and boys had gifted me with first thing in the morning.  I literally only had 5 minutes to take a few shots (most of my photo shoots range from 30-60 min) before my sister arrived and I had to feed my baby.  The lens is amazing. It takes crystal clear shots and captures substantially more of that dreamy bokeh (the background blur) than the kit lenses I have used for the last 3 years.  It will be fun to play with it more and learn as I go. You will get to see me grow in the process.
So of course I had to set the table pretty for the two of us. This beautiful tablecloth and napkins were family heirlooms from a friend. She knew I would love, value, and find creative ways to repurpose a pile of old linens and lace. They are truly gifts to me!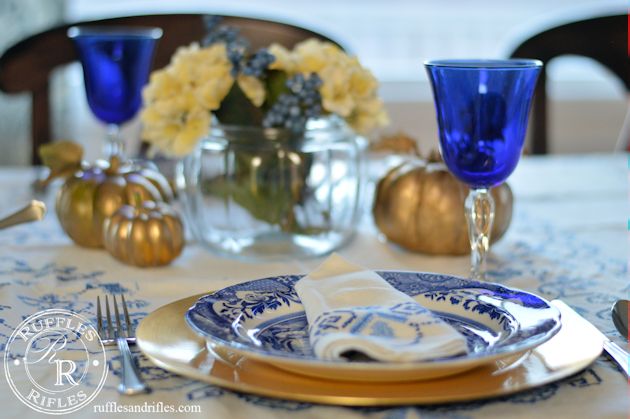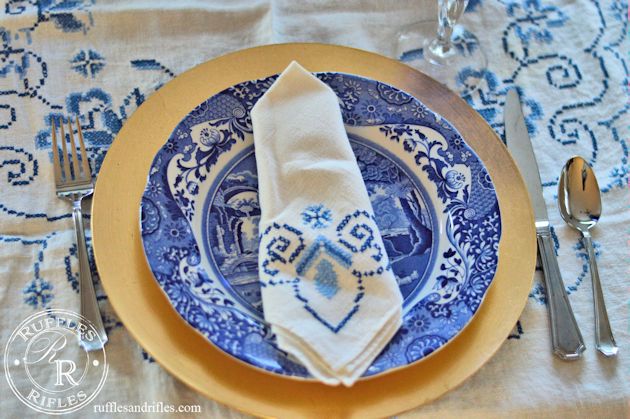 Also, my family goes crazy over sparkling cider over the holidays. I LOVE the stuff, especially the pomegranate-apple. However, my sister brought this stuff over and I can truly say it is my new favorite. I hope we can collect some to put away for Christmas. It's like cold sparkling mulled spiced cider.  A party for my taste buds for sure.
Thank you for stopping by!
Cheryl
*Disclaimer – I was in no way compensated for any opinions expressed in this post.  All opinions are mine and exceedingly genuine.